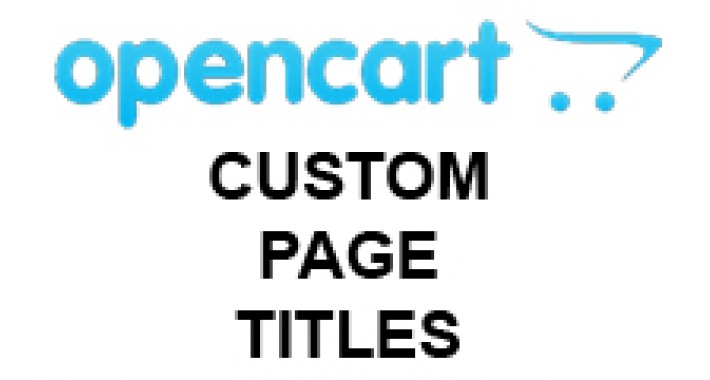 This extension is designed to give you better control over your pages product titles.

What is a Page Title?
A page title is a html tag which sets the browsers title (as seen below) but also has a massive impact on search engine optimization.

Browsers Page Title
Why? - Because page titles are a fundemental part of search engine optimization. Creating a descriptive, keyword-rich page title tag is important for increasing rankings in search engines. Keyword usage in the title tag is one of the most important places to use keywords to achieve high rankings. Plus many search engines will title your search results by using your page title.

Features:
> Simple installation via vQmod (manual installation documented)
> Create custom page titles through admin.
> Length indication with SEO optimum character countdown.
> Interface displays statistics on product, category and information titles.