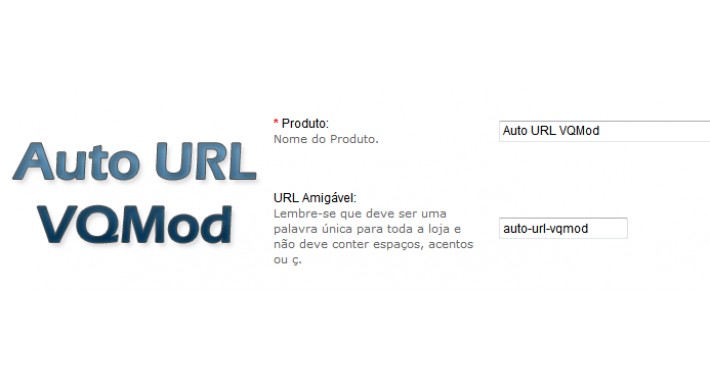 With this modification installed all URLs are generated automatically and in real time from the title or name of the product, that way you will not need more write URLs manually or use a module for this purpose.

This modification works for the registration of products, categories, manufacturers and information page.

PS: If you use multiple languages in your store this modification will work, however it will take into account only the title or product name of the main language, ie, one that is set to 1 in order.

============X============

Com esta modificação instalada todas as URLs amigáveis serão geradas de forma automática a partir do titulo ou nome do produto, dessa forma você não precisa mais escrever as URLs amigáveis manualmente ou usar um módulo para essa finalidade.

Essa modificação funciona para os produtos, categorias, fabricantes e pagina de informações.

PS: Se você usa múltiplos idiomas em sua loja esta modificação ira funcionar, porem ela ira levar em conta somente o titulo ou nome de produto do idioma principal, ou seja, aquele que está setado como 1 na ordem.