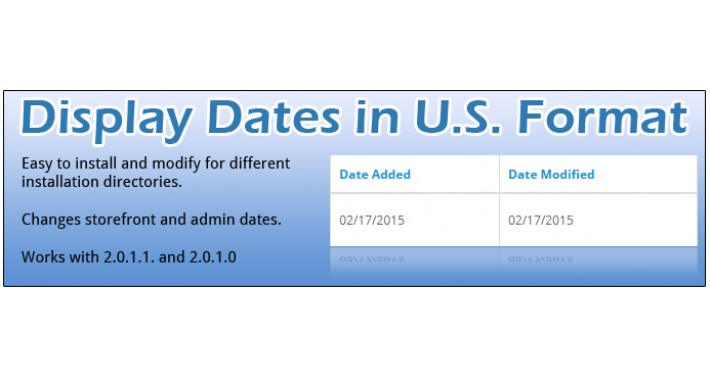 This mod file changes the date format display to Standard US mm/dd/yyyy instead of being yyyy/mm/dd without having to modify any core files.

Installation:

Upload the included XML file to VQMOD/xml directory using the FTP program of your choice.

NOTE: VQMOD must be installed for this to work.

For OpenCart installations outside of the root web directory (i.e www.yoursite.com/store) or for those where the admin directory name has been changed for additional security reasons, open the XML file in a text editor and edit the path to the files to be modified by vqmod. These are located under the commented out text in the file.
Enjoy!

Version 1.1: Adds date correction to Activity Dashboard.
What customers say about US Date Format for 2.0.1.0 - 2.3*