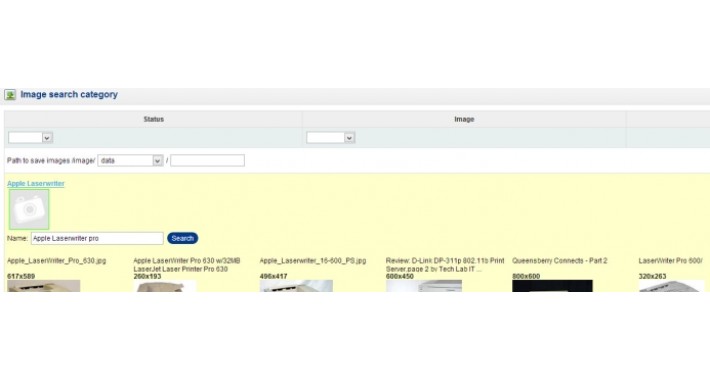 Google Image search for categories - find images using google image search api.

With this extension, you can ease add images for your categories.

vQmod is optional, uses for add new menu item.

---------- ONLINE DEMO ----------
http://vapy.org/admin/index.php?route=catalog/image_search_category
user= demo & password= demo

Features:
- individual page for search images with filters by category status, stock status, image existence
- search images by category name, category model
- choose directory for upload images on the search page
- set image as main on the search page
- delete images on the search page
- preview images before add


Admin setting:
- where to search (product name, model or SKU)
- time for server response
- products count on the search page
- search on specific site
- safe search
- image size
- colorization
- color filter
- rights
- file type
- image type

---------- LICENCE ----------
The license is for a single store only.
If you want to use it on multiple OpenCart installations you need to buy multiple licenses.