We are the developer of OpenCart Modules, Extensions and Themes. We have been developing modules in this framework since last 10 years.
TMD is a team of IT-Engineers who are passionate about programming and bring out the best features on module development with the latest art of the technology, OpenCart Framework.
Our Modules are universal and it can install on any OpenCart store for solving any kind of problem that relates to Ecommerce Stores.
We are capable of doing any customization in OpenCart Framework to serve the community at large in any of the areas
TMD Extensions:
TMD modules are for growing businesses. Our Extensions are always updated as per the latest OpenCart versions.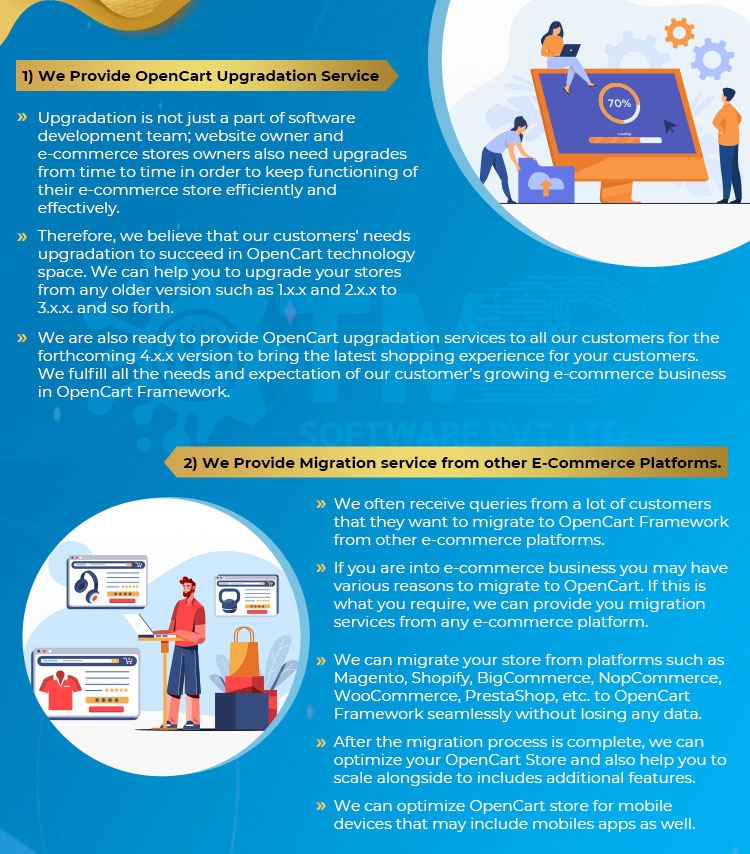 Custom Work:
We have been providing customization for our customers to around 3000+ customers worldwide.
For any custom work, feel free to drop your query/message on our contact us page, email or call us.